On Sunday, Feb. 2, 120 elementary school children of Asakita Ward participated in the "Fureai Unihockey Exchange" at the Asakita Ward Sports Center in Hiroshima. 
In the morning, Red Sparks athletes gave a lecture and then demonstrated moves in mini-games and shootouts etc.  
We were happy to see so many children experience the speed of hockey and show much interest.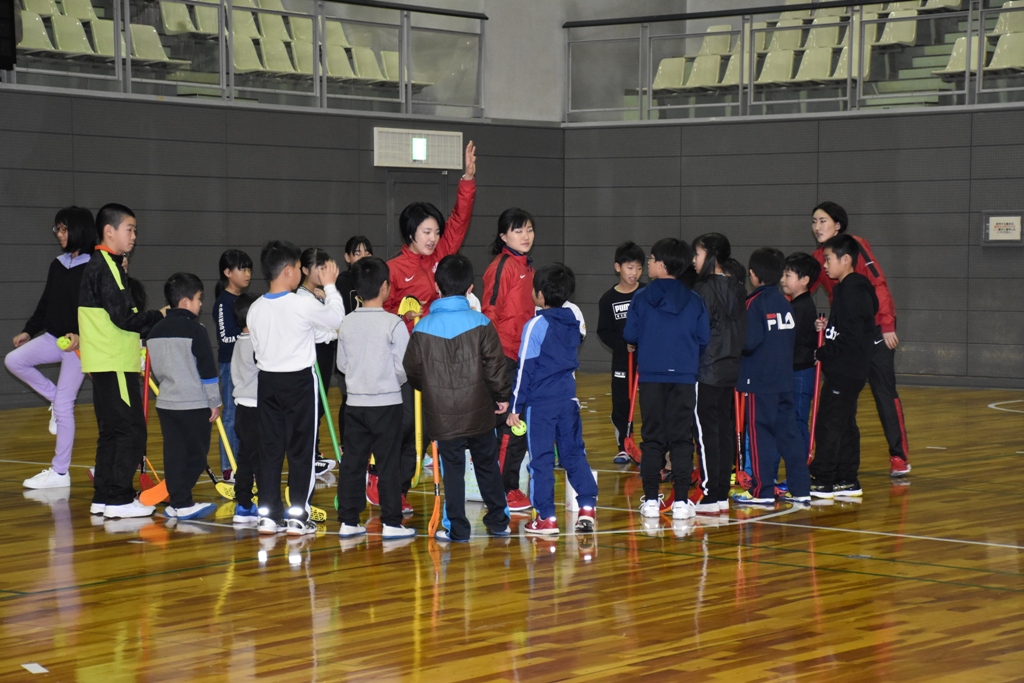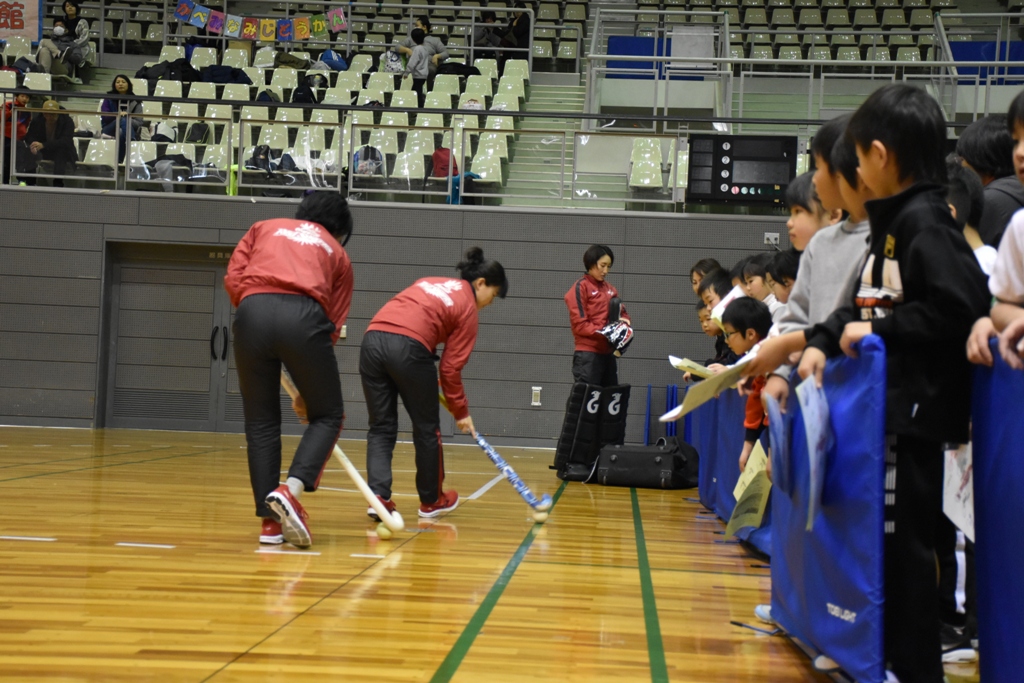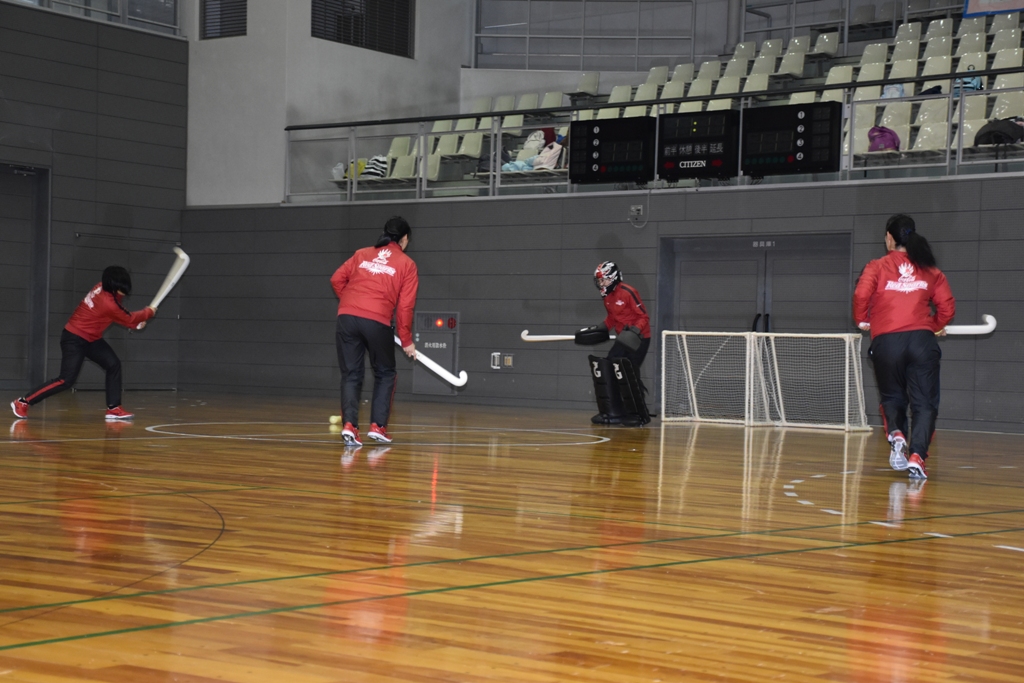 In the afternoon, the children were split into 2 groups based on age for a Unihockey Tournament, and we supported the game as assistants. 
Each school had been practicing for this day and the tournament was a testament to their hard work!!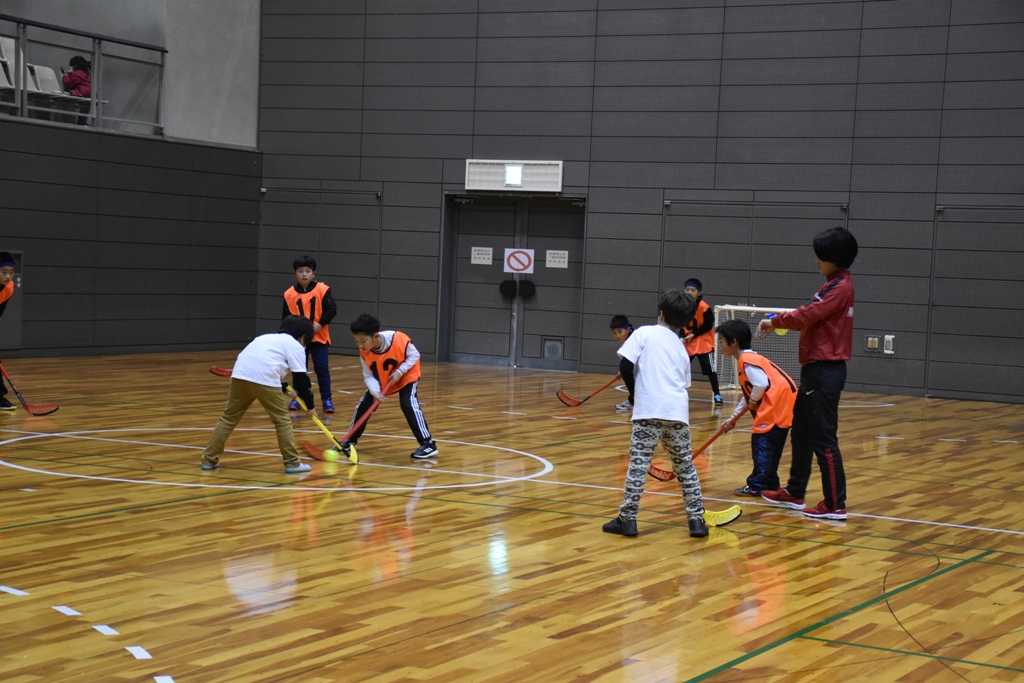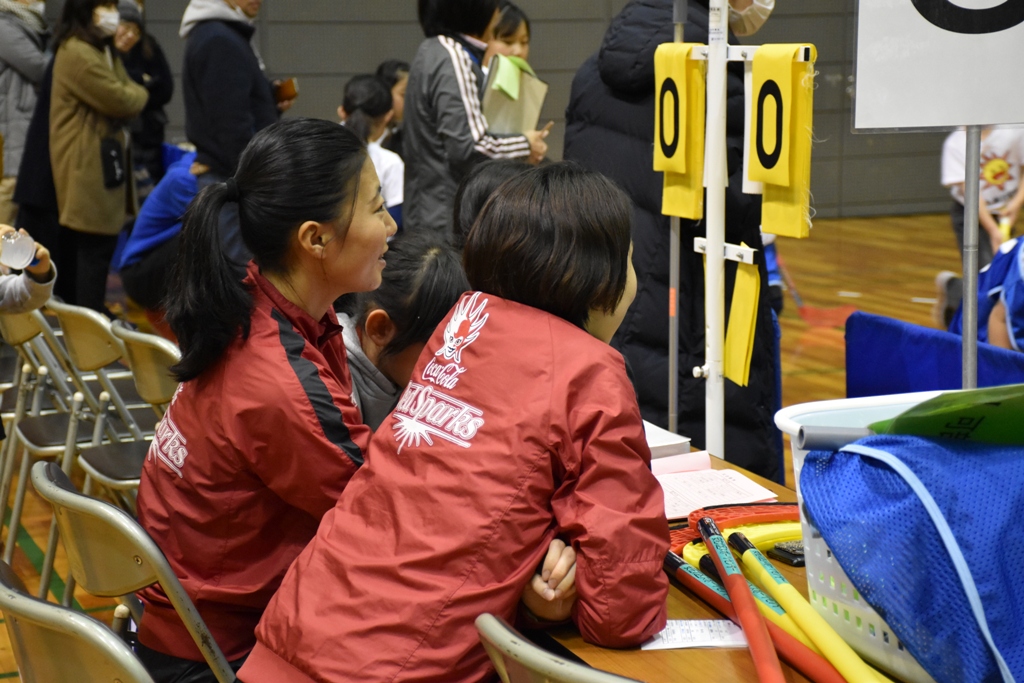 *Unihockey is short for universal hockey and is played indoors. 
It is a sport for people of all ages, so the sticks and ball are light and easy even for small children to handle.