On Saturday, November 23, Hockey Clinic was held for high school students in Okayama Prefecture at Kumayama Sports Park, Akaiwa City, Okayama. 
At the Clinic, male and female students took turns every hour, going through practice routines created by Coach Hawgood and by Red Sparks players. 
Coach Hawgood asked students to practice shooting in pairs, with one person receiving the ball in open receive and passing it forward, and the other person making a shoot into the goal. If these 2 mandates were not cleared, the penalty was to have everyone other than the person who made the mistake do push-ups. 
It is very difficult to succeed under pressure, and the students struggled at first but gradually got the hang of it and seemed to be enjoying the practice. 
They were also very attentive to the advice offered from the players and actively raised questions when something was unclear.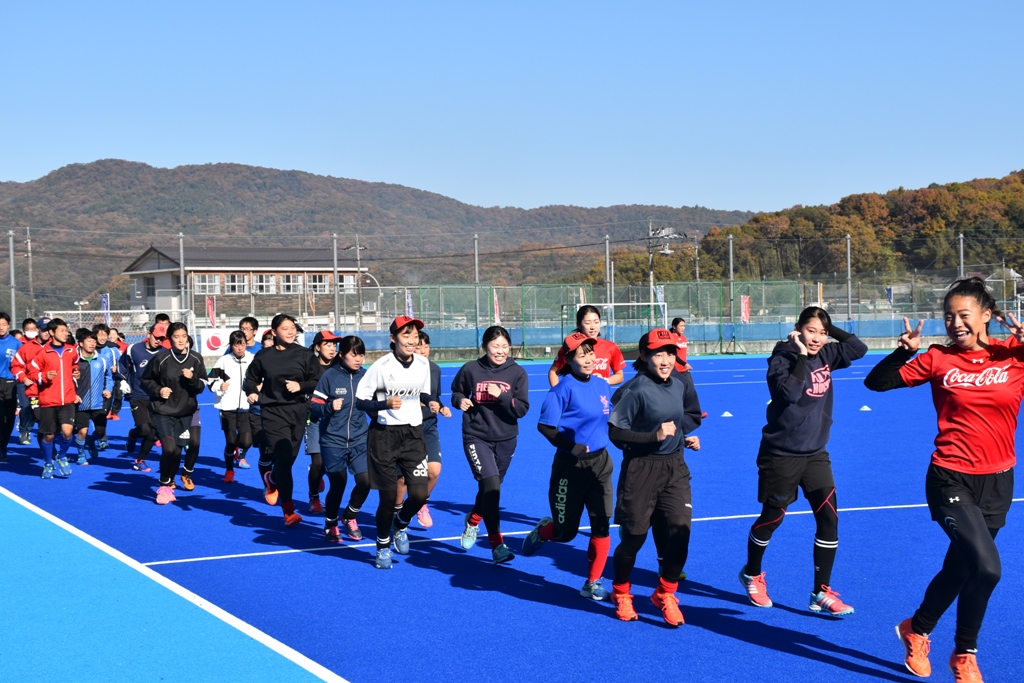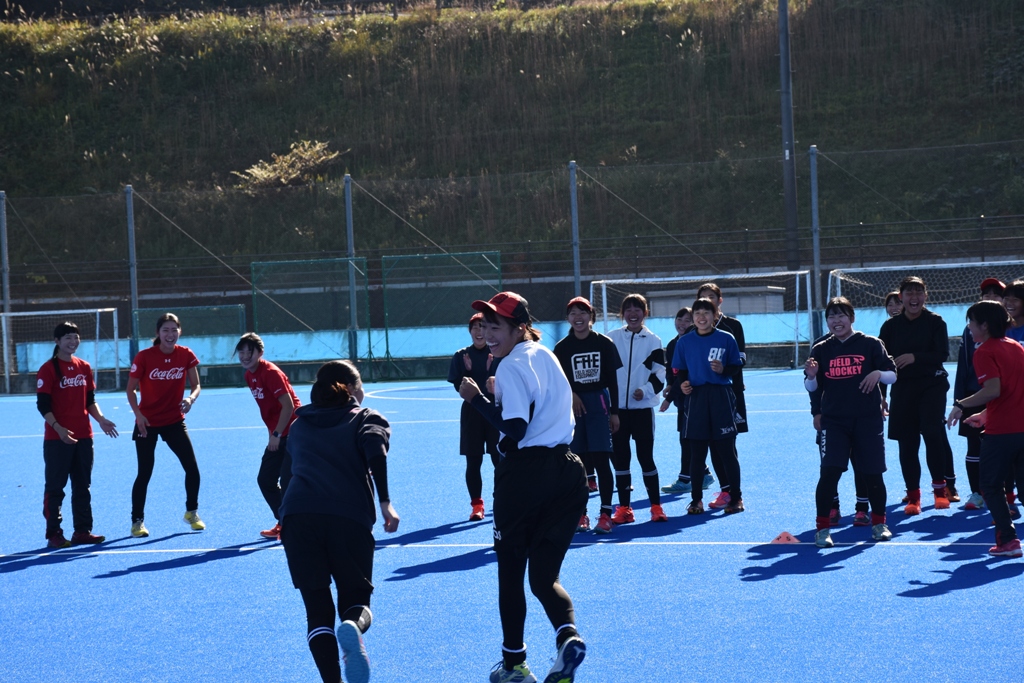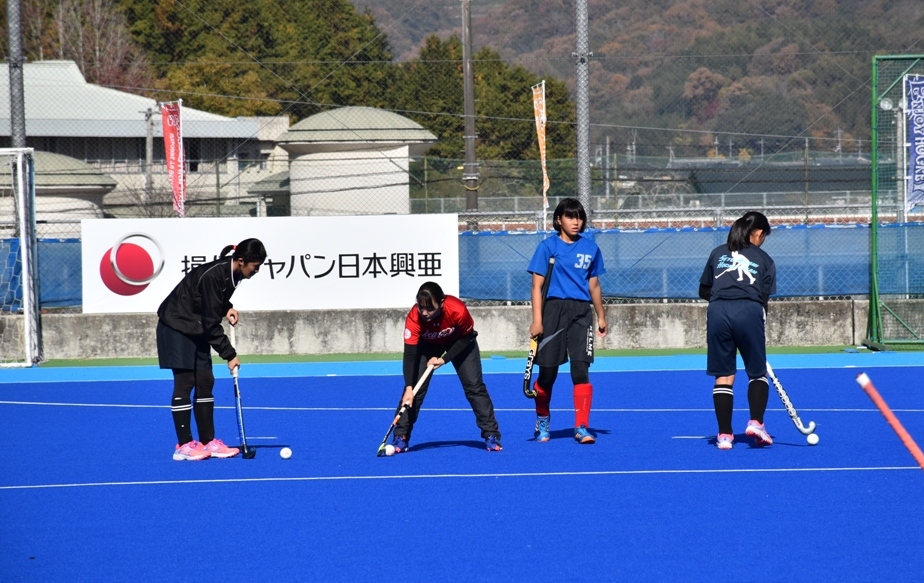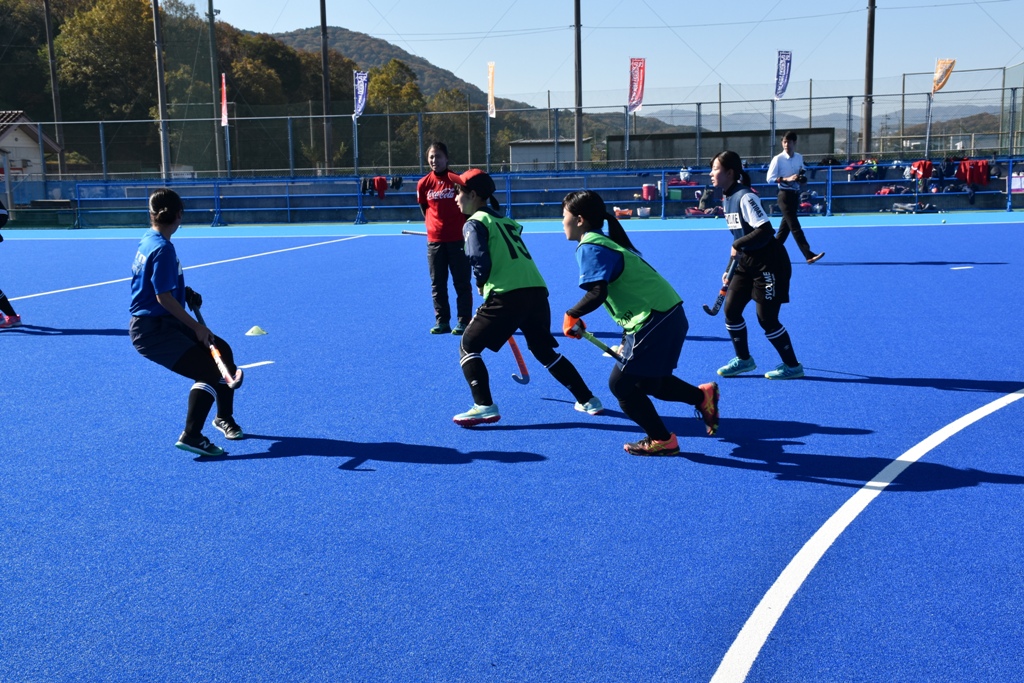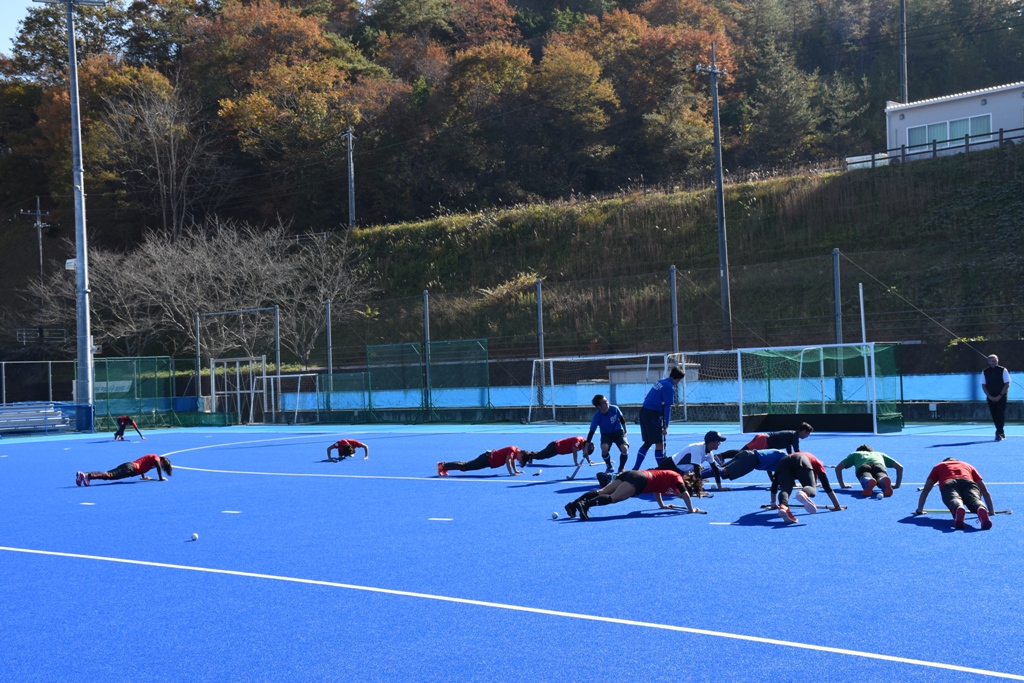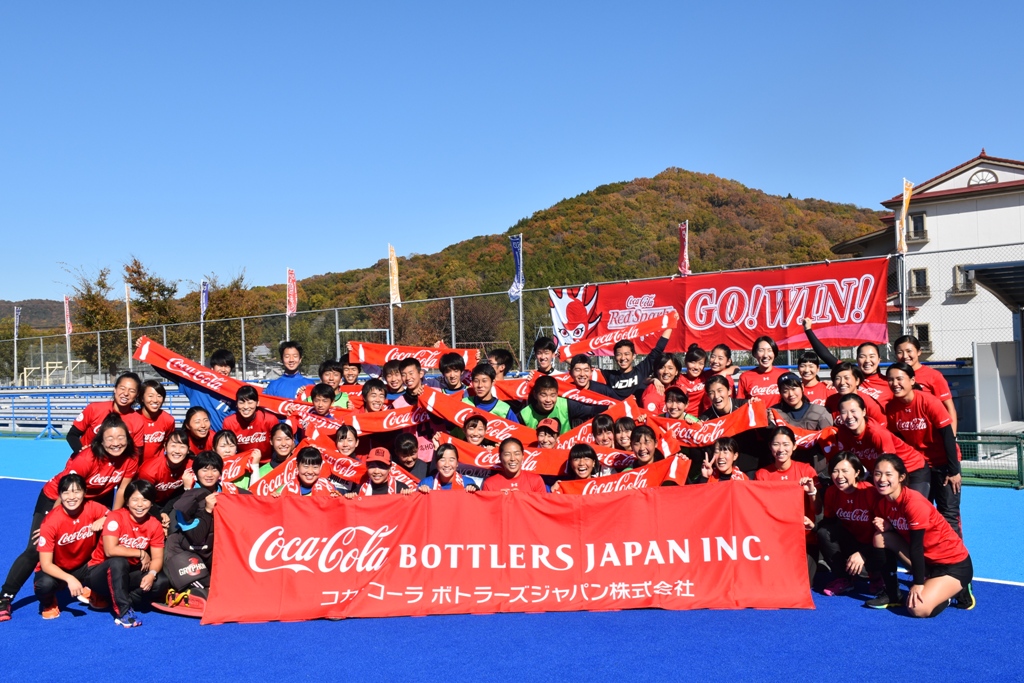 Coca-Cola Red Sparks Hockey Team will continue to communicate the fun of hockey through such activities and to value opportunities to interact with the people of the community.