On Sunday, November 3rd, "39th Hiroshima International Peace Marathon" took place in "Coca-Cola Bottlers Japan Hiroshima Ground" that served as the main venue of the event. About 1,0200 participants ran through the city of Hiroshima, and Coca-Cola Red Sparks members joined them as the guest runners of Tops Hiroshima, and ran the beginner running course (about 5 km).  
In the opening ceremony, Fujibayashi delivered an enthusiastic message to the participants saying "we want to show the results of our hardwork".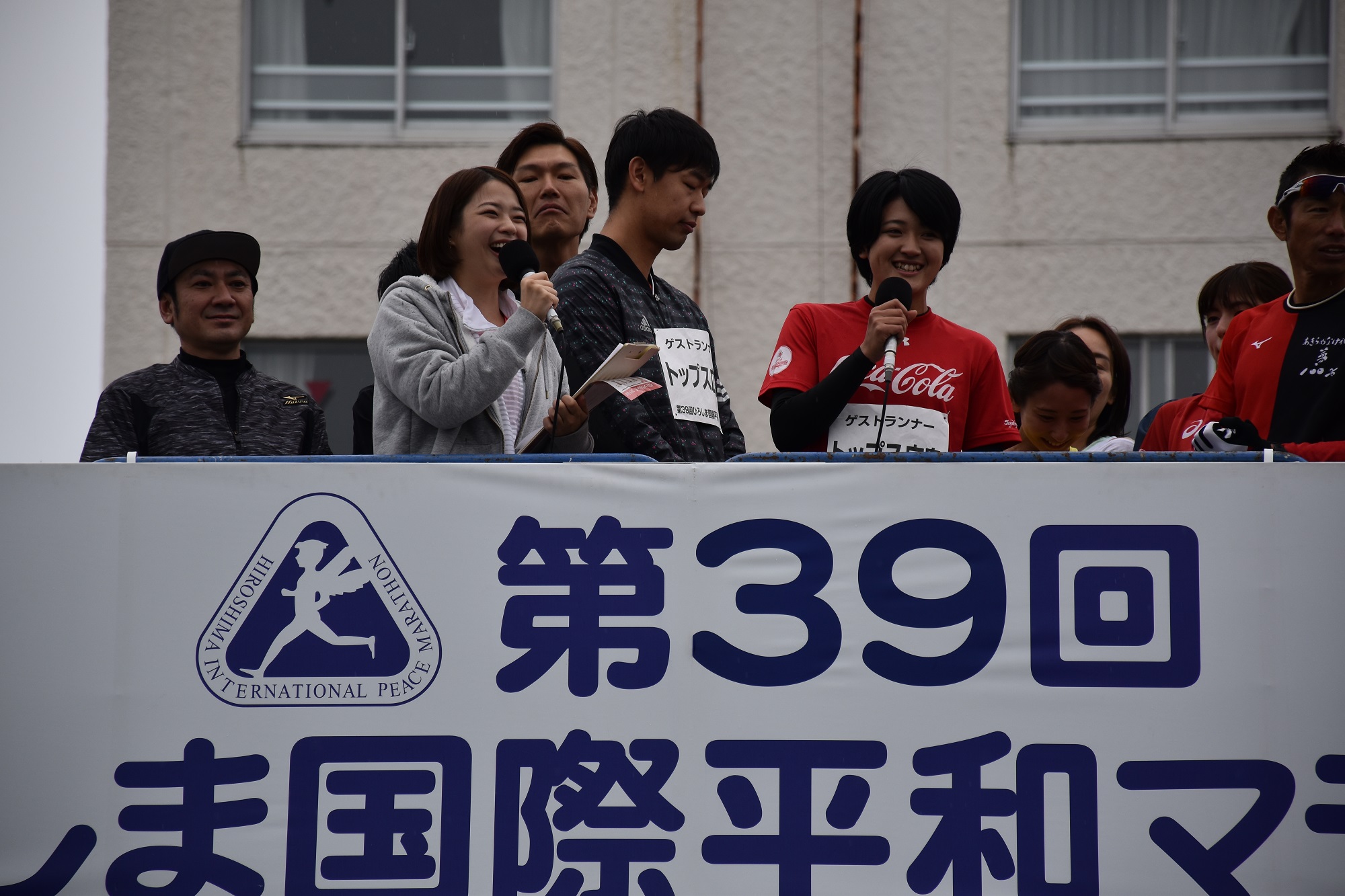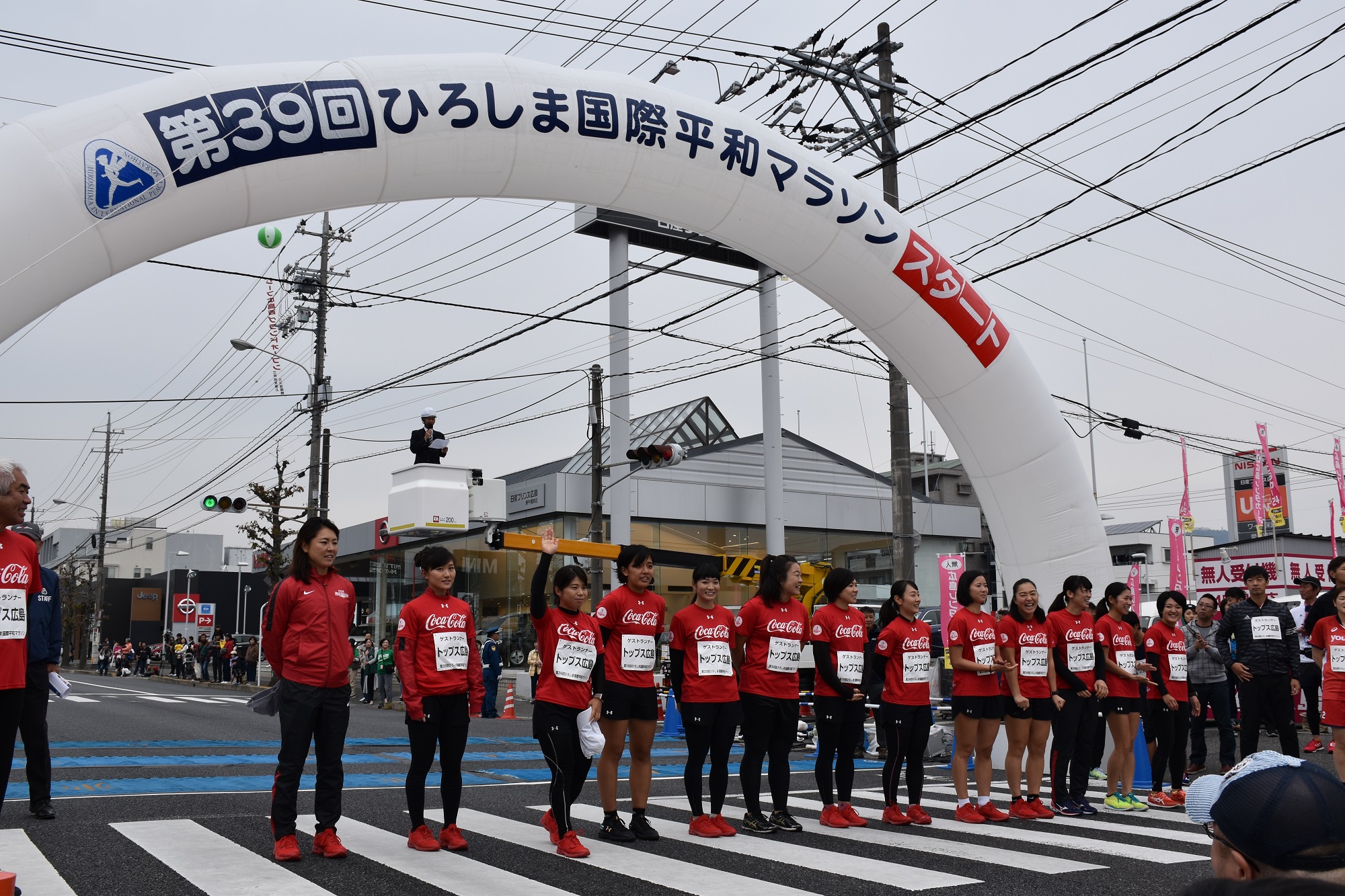 The athletes of Red Sparks kept encouraging other runners while running, and received a great encouragement and heard "Go Red Sparks" from other runners and the people who were cheering on the runners from the roadside. Sato, Tsujii, and Maeda met a person who told them that he used to play hockey in Jr. high and high school, but he later passed them at a great speed and went ahead.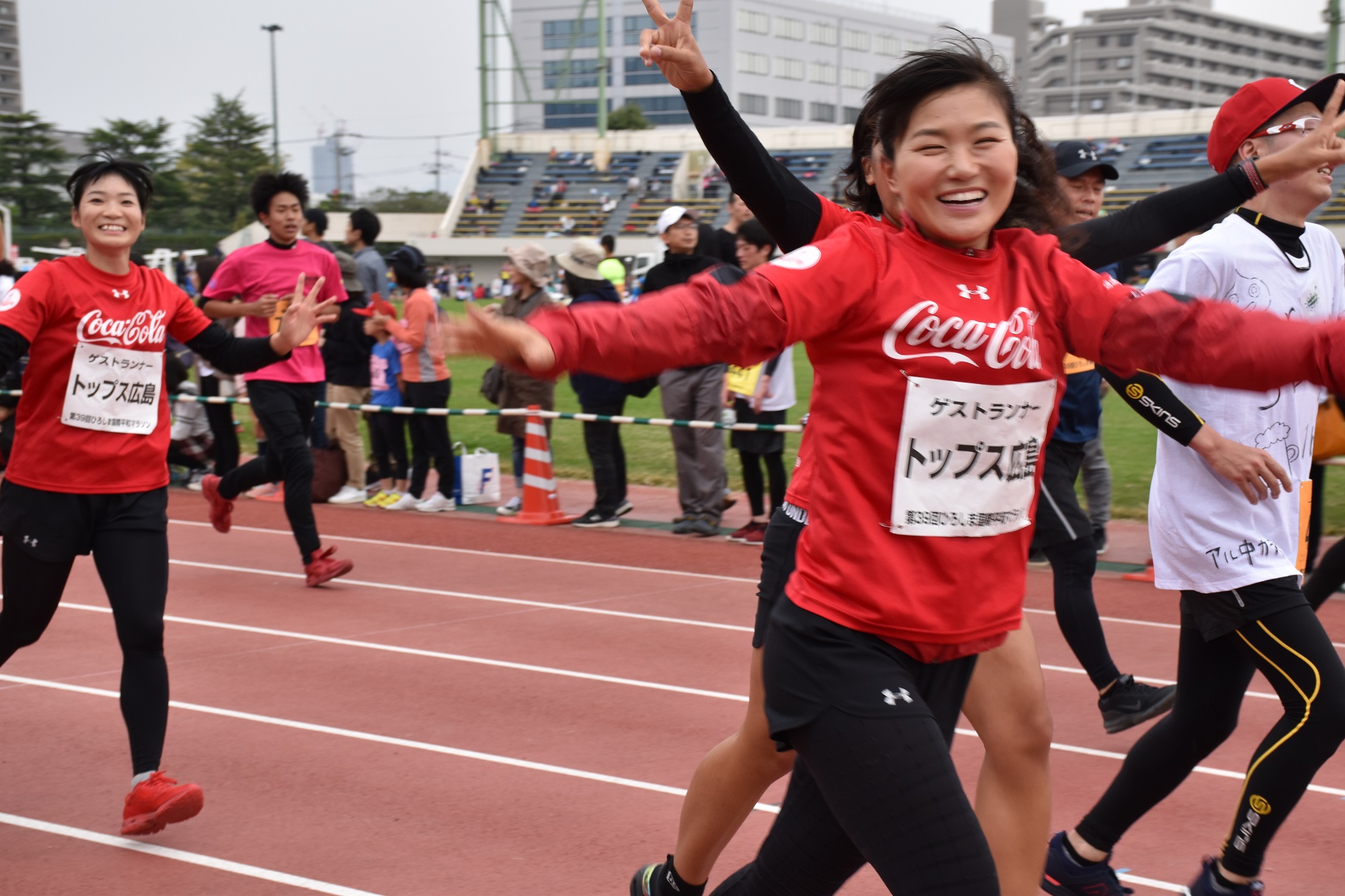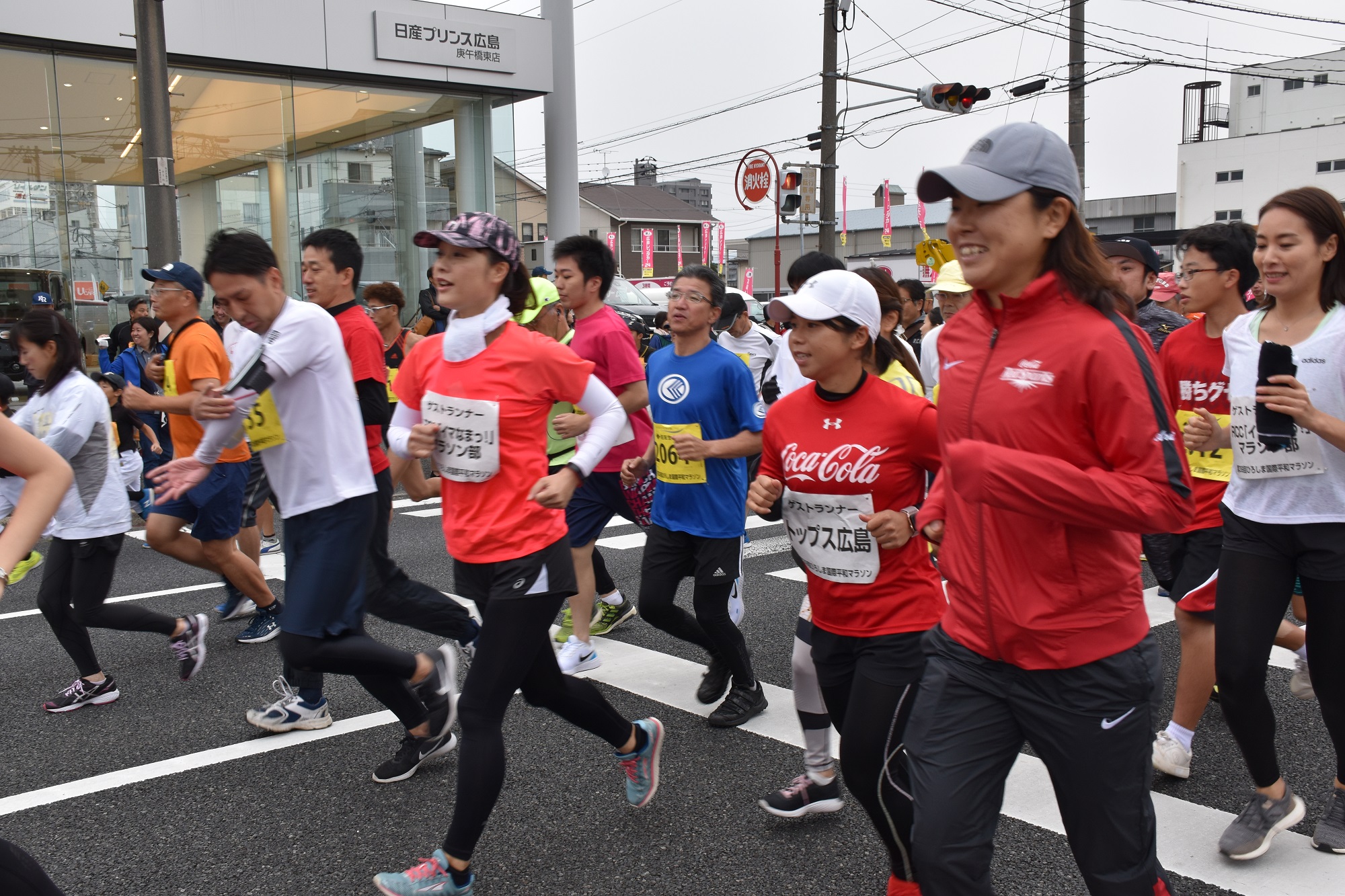 Among the Red Sparks members, Hirahara and Fujibayashi crossed the finish line with the best time, and Fujii and Saito also completed the race with a smile on their faces and received a message "Keep up the good work in the next race".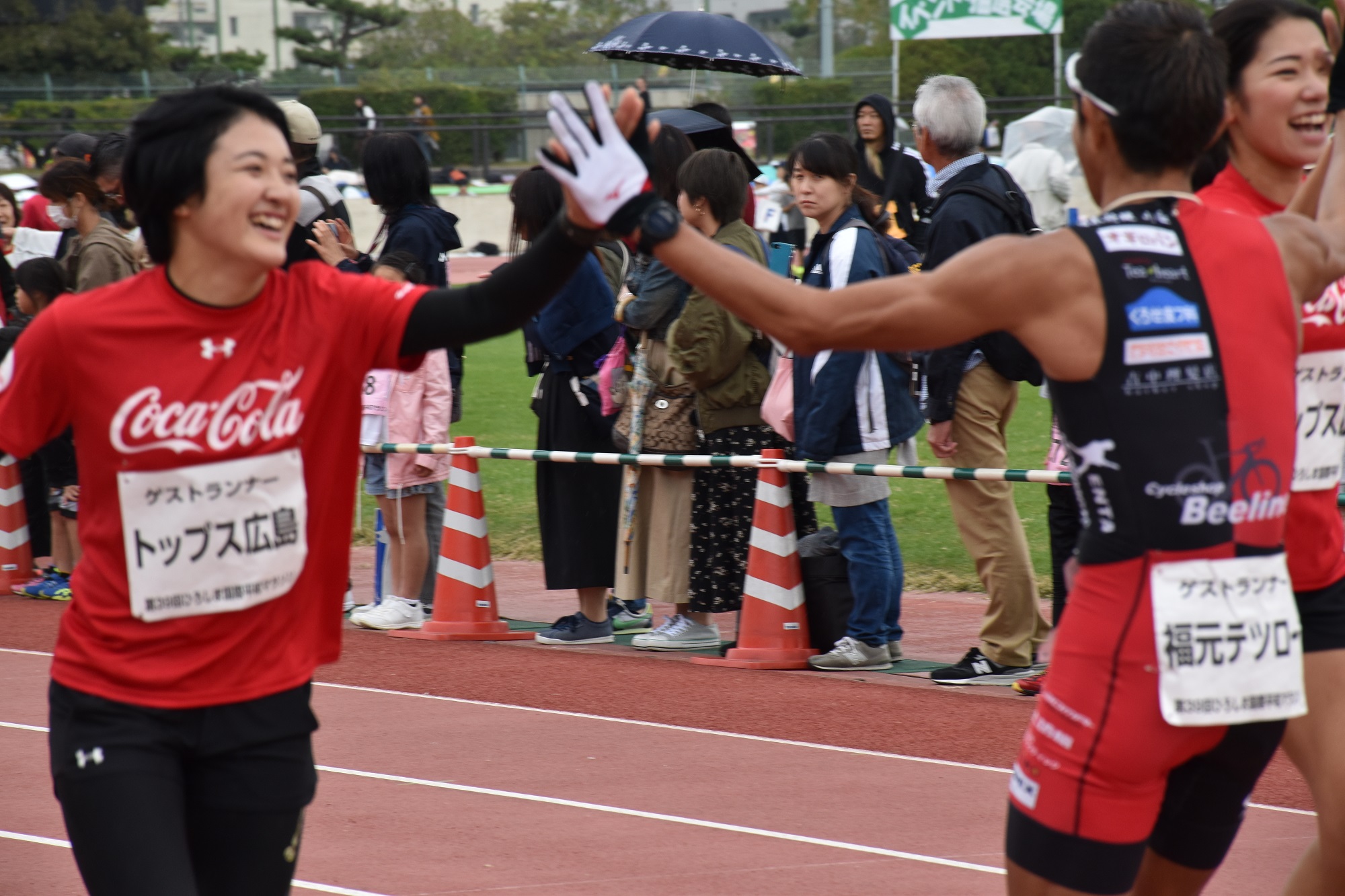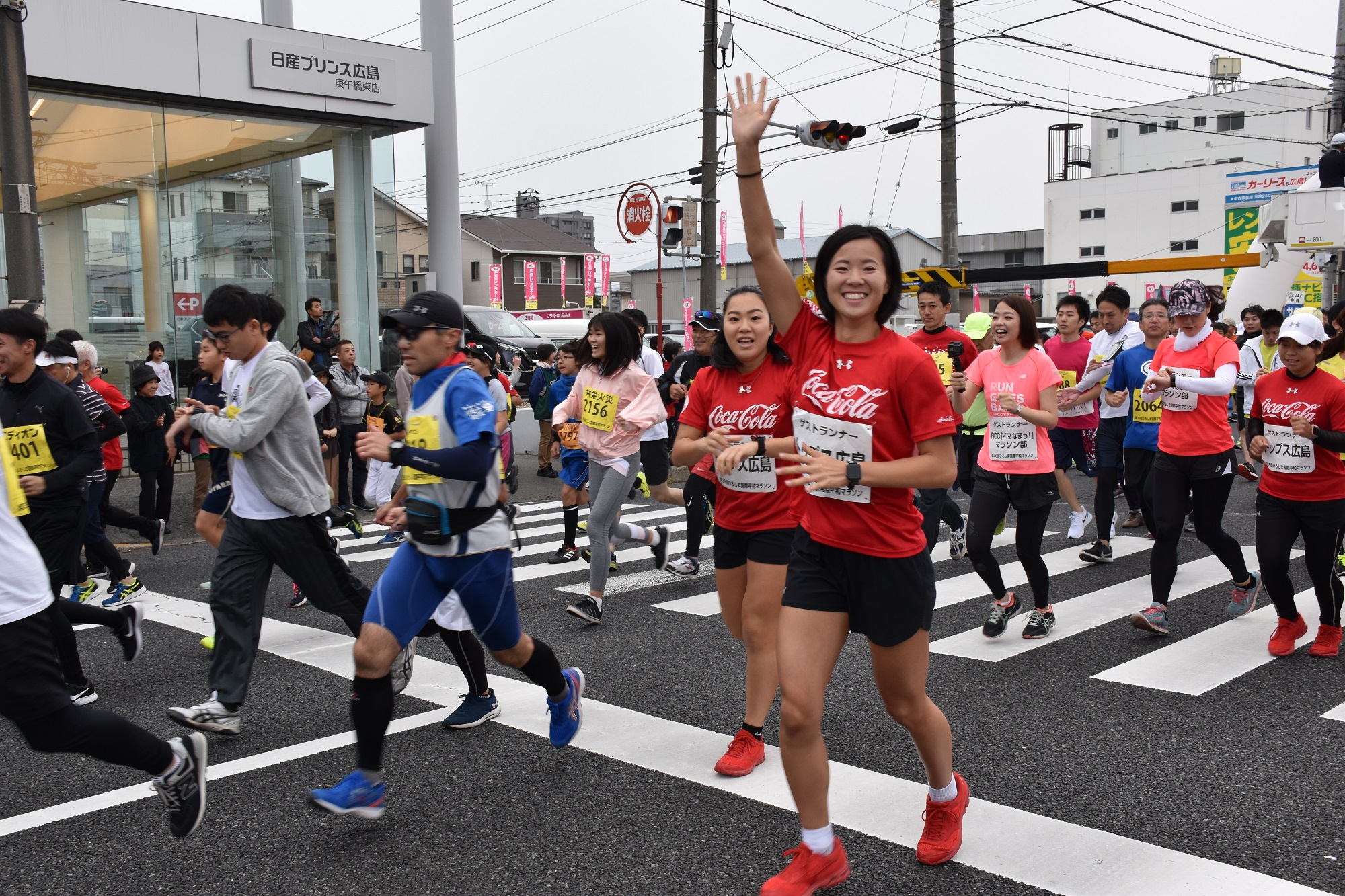 International Peace Marathon gives us opportunities to communicate with many people every time, and it also gives us energy. We hope that we can continue participating in the marathon in future, and contribute to the community with many people.