On October 30th (Wed), we held a hockey lesson at Shobara Municipal Higashi Elementary School in Hiroshima Prefecture for about 80 students in the 4th to 6th grades.  
We taught them basic techniques such as dribbling and passing as it was their first time to play hockey. 
Although we were able to spend only for a short time, they said, "it was fun!", and became interested in the sport.  
We also received today's children-like comments, "We will watch hockey videos on SNS from now on!"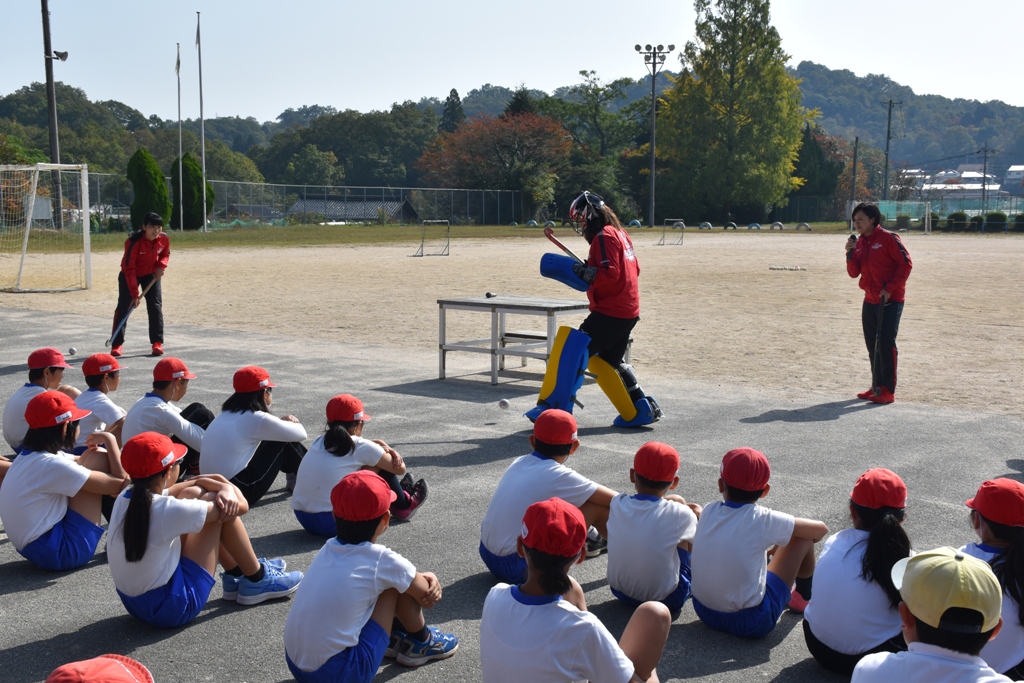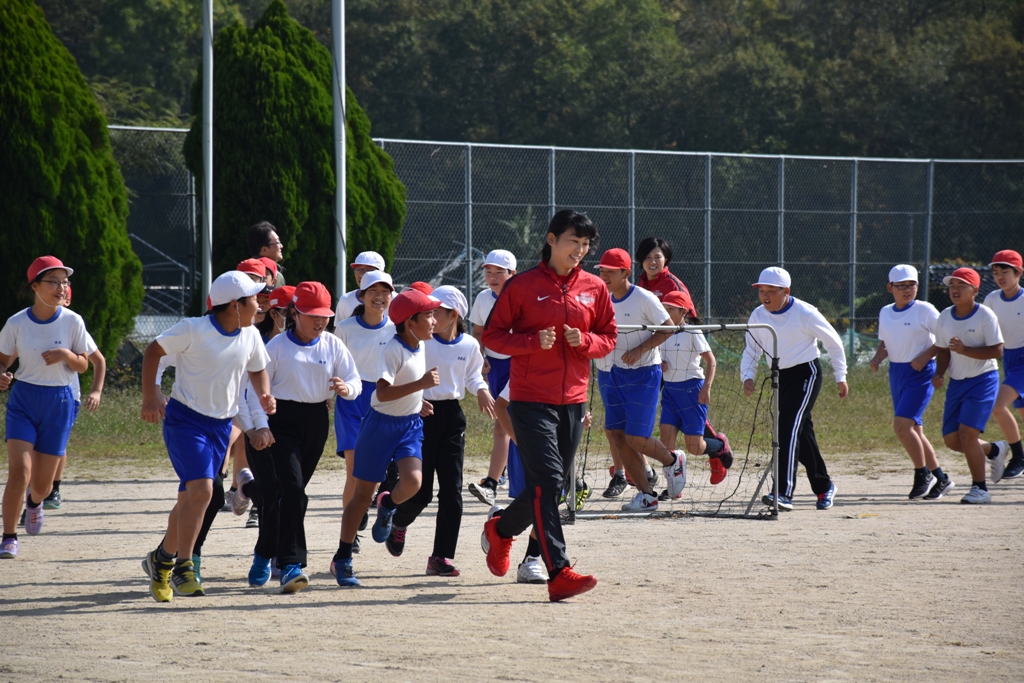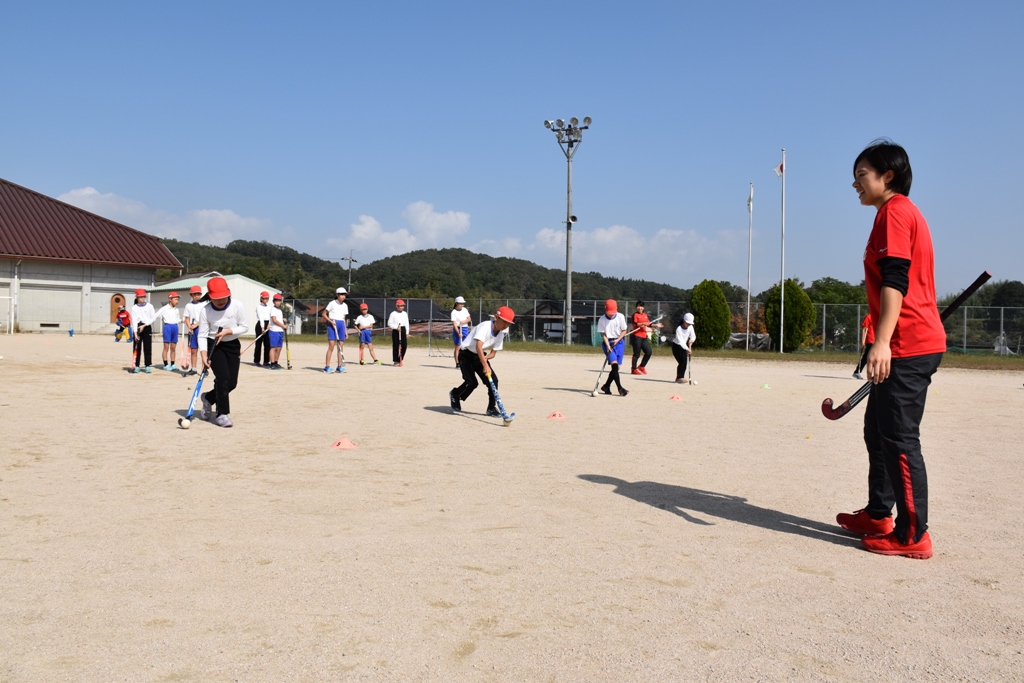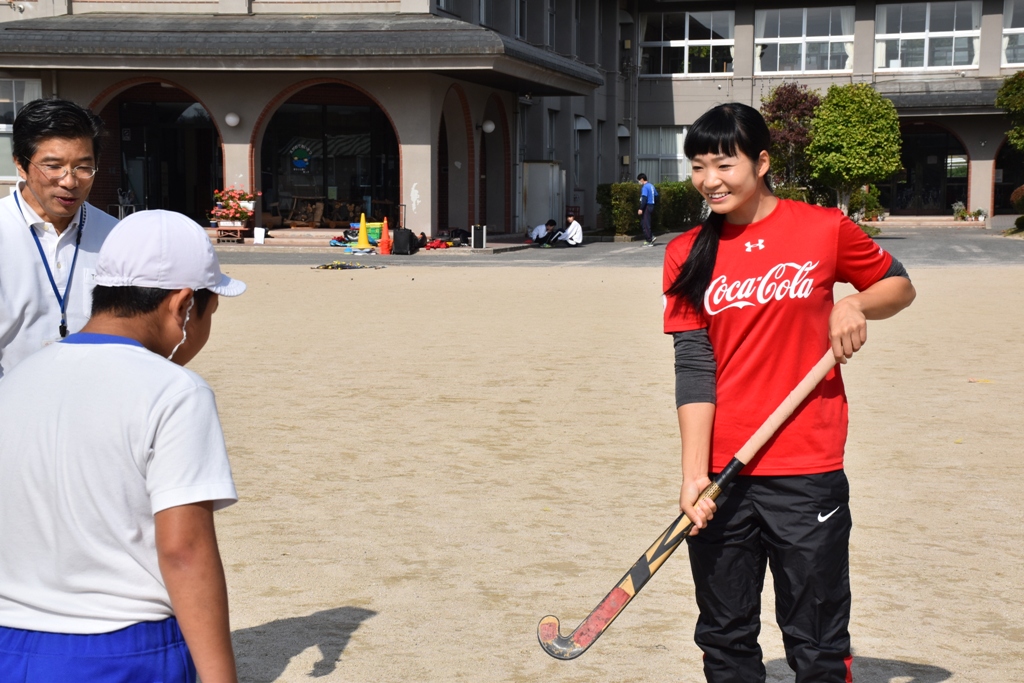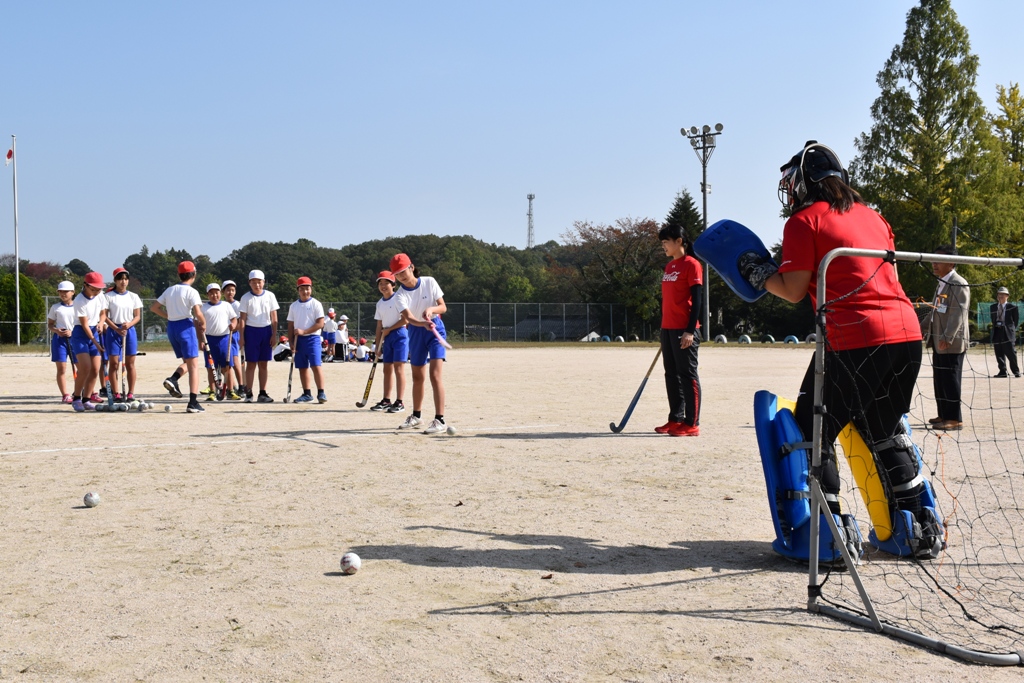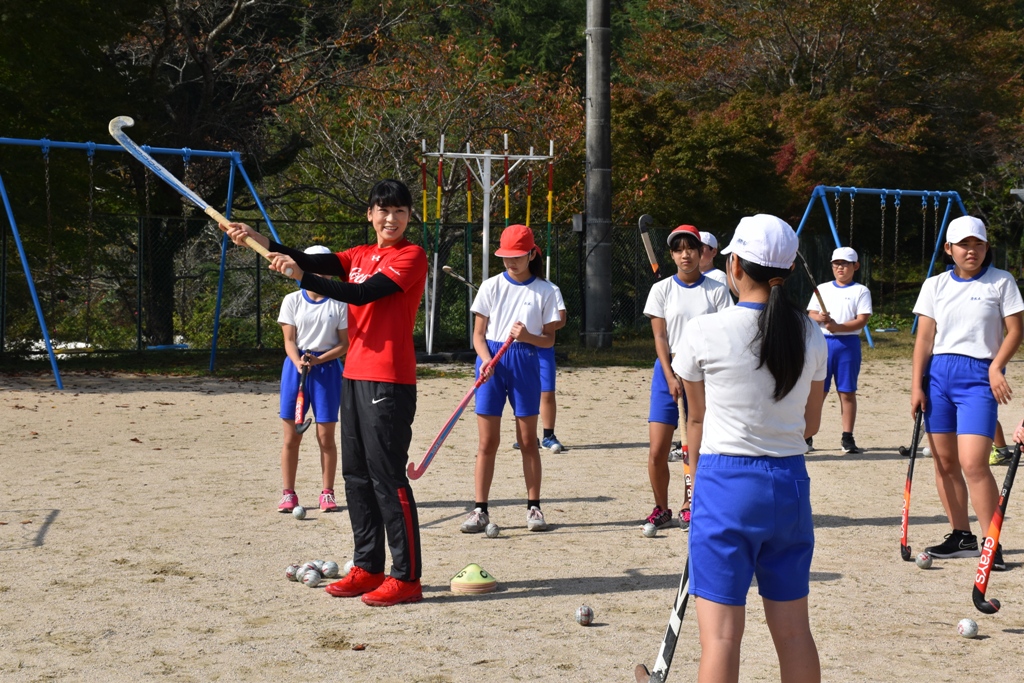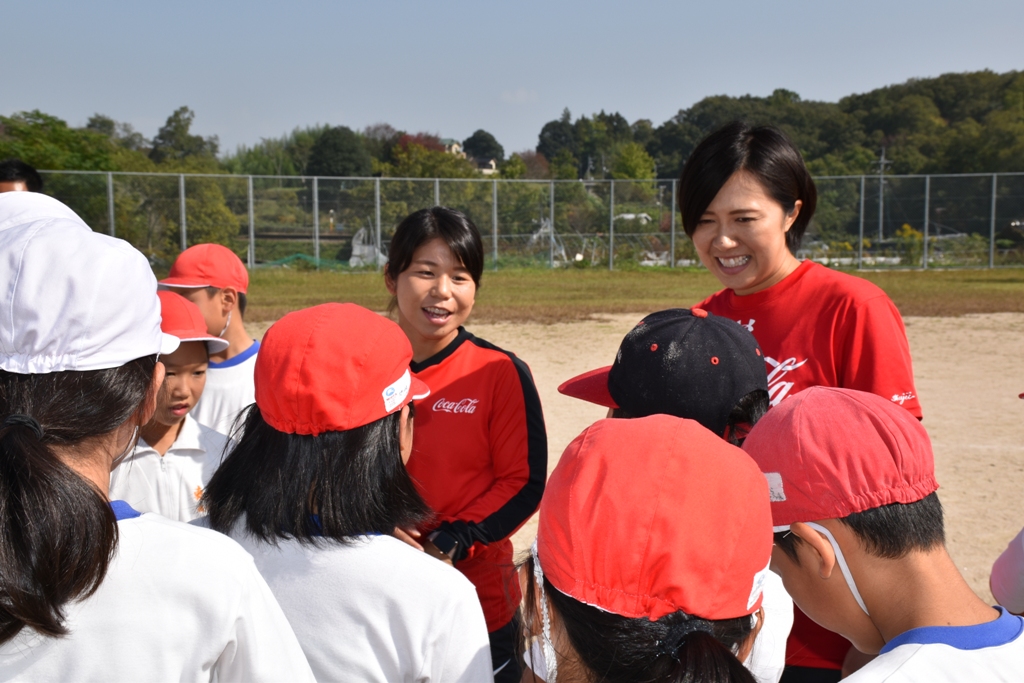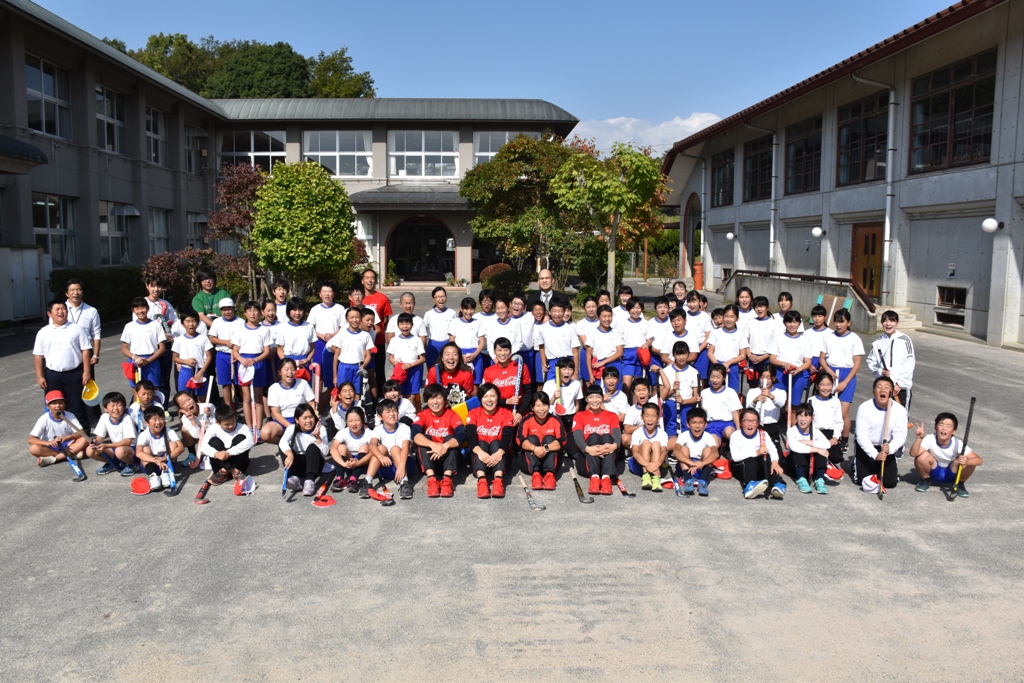 Coca-Cola Red Sparks Hockey Club will continue to share the joys of hockey with children and value the opportunity to have contact with people in communities.